Our Rector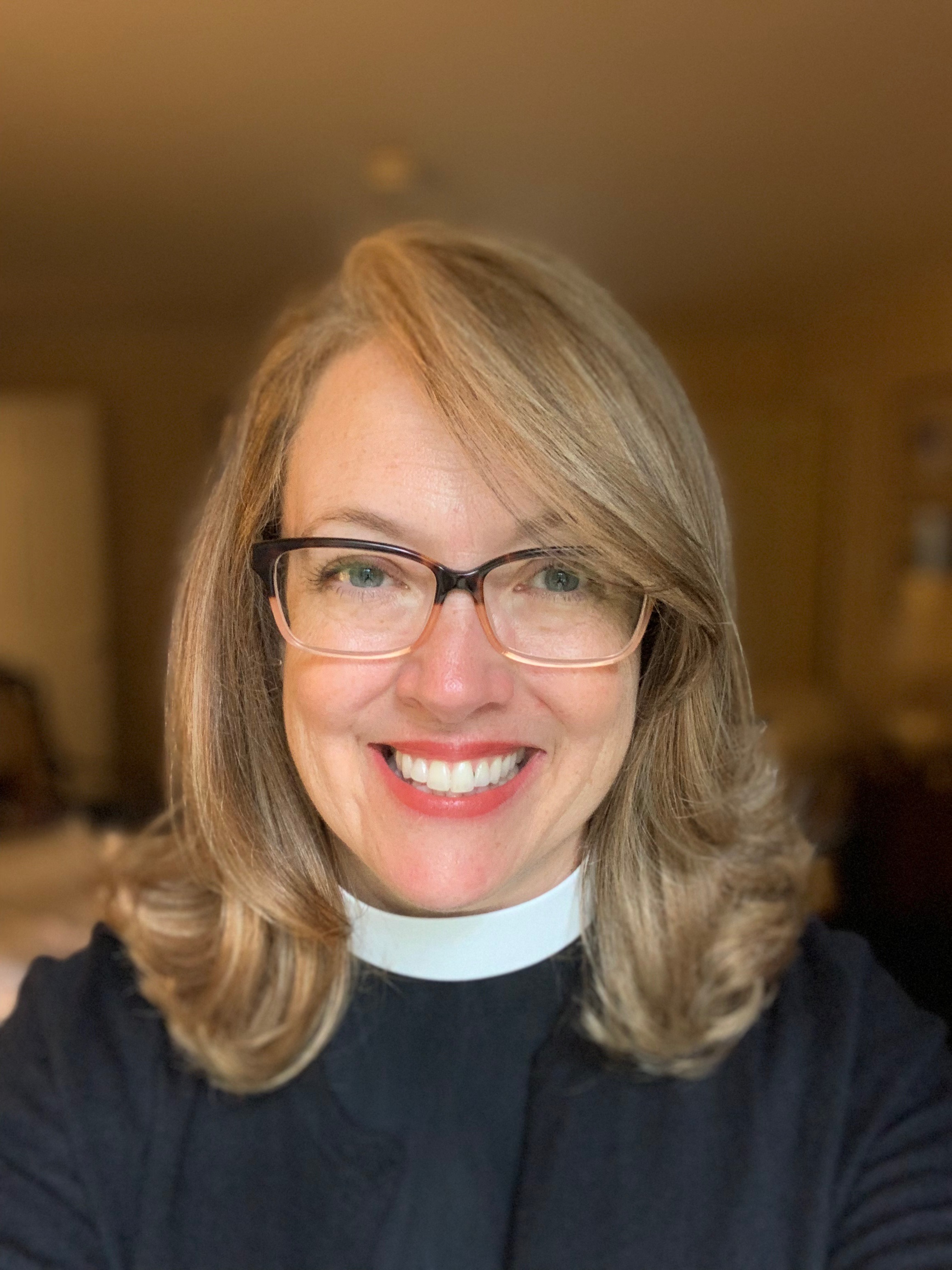 The Reverend Kristin Wickersham Accepts Call to Serve At St Peters
It is with great excitement that the Vestry announces that The Reverend Kristin P. R. Wickersham has accepted the call from the Vestry to become the Rector of St. Peter's Parish Church effective November 1, 2019. All will find Kristin to be warm, energetic, enthusiastic, engaging and spiritually inspired.
We give thanks to the Lord and the Discernment Committee for bringing us such a fine priest to serve our Parish. The Committee worked diligently for twelve months to discern the needs and desires of the Parish in order to find the right person for our congregation. We are sure all will agree that the Committee did an outstanding job.
The Reverend Wickersham is a second-career priest, having previously worked as an Environmental Scientist with the US EPA. She is a recent graduate of the Anglican Studies program at Virginia Theological Seminary, Alexandria and earned her Master of Divinity from Union Theological Seminary, Richmond. During her formation for the priesthood, she served multiple churches in the central Virginia region, both urban and rural. She did her clinical pastoral education at Hunter Holmes, McGuire Veterans Administration Hospital in Richmond.
Rev. Wickersham is the mother of two adult daughters, Jocelyn and Diana, and her husband, Mark, is an attorney at Hunton, Andrews, Kurth in Richmond. Whenever she gets spare time, she spends it in the outdoors hiking.