Our Rector
The Rev'd Dr Doug Wigner - Interim Rector
Doug's family moved to the Northern Neck in 1949 from Baltimore, MD. He graduated in 1961 from Lancaster High School and then in 1965 from VPI. He was commissioned in the US Army as an infantry officer and served four years in Germany, Vietnam and Ft. Meade, MD where he was released from active duty as a captain. He graduated from Virginia Theological Seminary in 1972 and was ordained a deacon the same year and a priest the year following. He served churches in Northern Virginia, CT, VA and SWVA. He was the rector of St. Peter's from 1990-97 when he left to become the rector of St. Paul's, Lynchburg, where he retired in 2009. He completed his DMin in Appreciative Inquiry, has served on the Standing Committee, Executive Board, Directed the Congregational Development Institute of SWVA, and has been on the Board of Trustees of the seminary since 1998. He is married to Nancy Hein, and has two sons who live in the Richmond area, and he and Nancy enjoy being grandparents. He is an avid birder, they enjoy kayaking and biking the Capital Trail. l
The Rev'd Dr. S. Paul Rowles - Rector Emeritus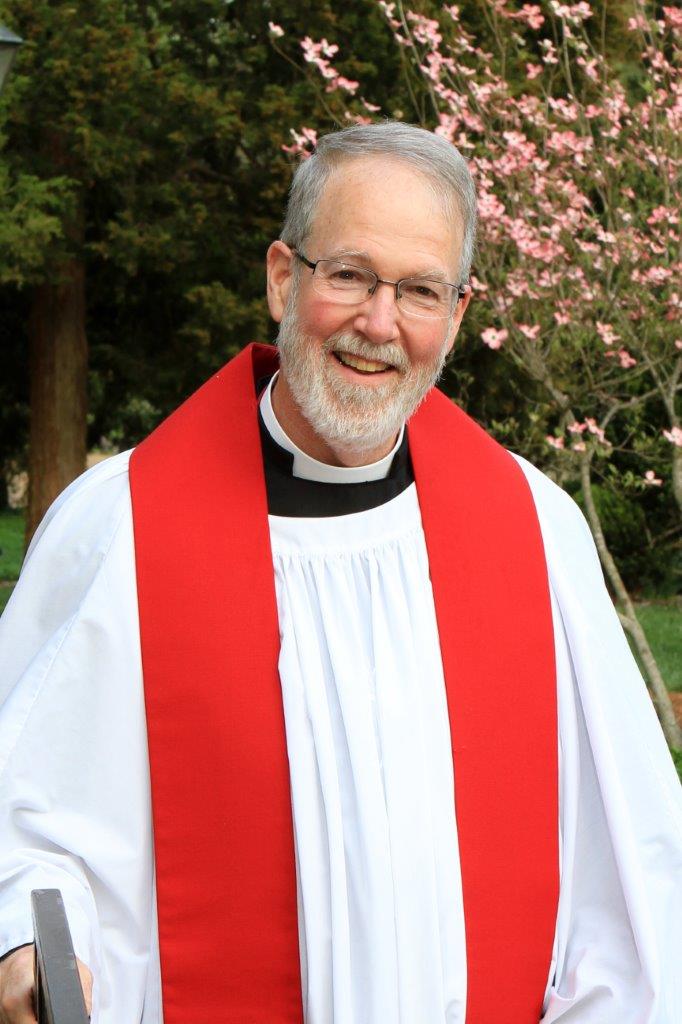 Paul and his wife Cynthia joined us at St. Peter's on October 15, 2006. We are joyous in the journey that we are walking together.
A native of North Carolina, Paul served 8 years in the United States Army and was honorably discharged in 1981 as Sergeant/E-5. He then went on to graduate from the University of Richmond in 1984. Continuing his education, he holds a Master of Divinity with an emphasis in Pastoral Care & Counseling and in 1996 received a Doctor of Ministry in Ministry to Marriage & Family.
Following the the footsteps of this father and grandfather, Paul began his ministry as a pastor to Mount Hope Baptist Church of Mannboro, Virginina in 1987. However from the beginning of his ministry, Paul loved the Book of Common Prayer and sensed a calling to the Anglican faith and tradition.
In 2001, Paul officially began preparation to become an Episcopal priest. He left his pastorate at Bowling Green Baptist Church and began to serve as Assistant to the Rector at Emmanuel Church, Brook Hill. He attended Virginia Theological Seminary and was ordained a deacon and later priest by Bishop Peter Lee in 2003.
Paul previously served at Beckford Parish, Emmanuel Church in Woodstock and St. Andrew's Church in Mt. Jackson, in the Diocese of Virginia.